HOW CAN WE HELP YOU?
Whether you need to move products and supplies more efficiently, reliably and safely or you're ready to move ahead in your career – contact H&M Trucking. We're happy to talk about your latest project and provide you with a quote. Or take a look at our career opportunities.
Gomez Street – Main Office/Shop
2522 Edward Babe Gomez Ave.
Omaha, NE 68107
Phone Numbers
Toll Free: (877) 431-9410
Local: (402) 431-9410
After Hours: (402) 490-4901
Fax Numbers
Recruiting Fax: (402)505-8402
Van Fax: (402)431-9551
Hopper Fax: (402)827-7708
Shop Fax: (402)505-8614
Accounting Fax: (402)827-7708
Safety Fax: (402)505-8402
HR Fax: (402)939-0842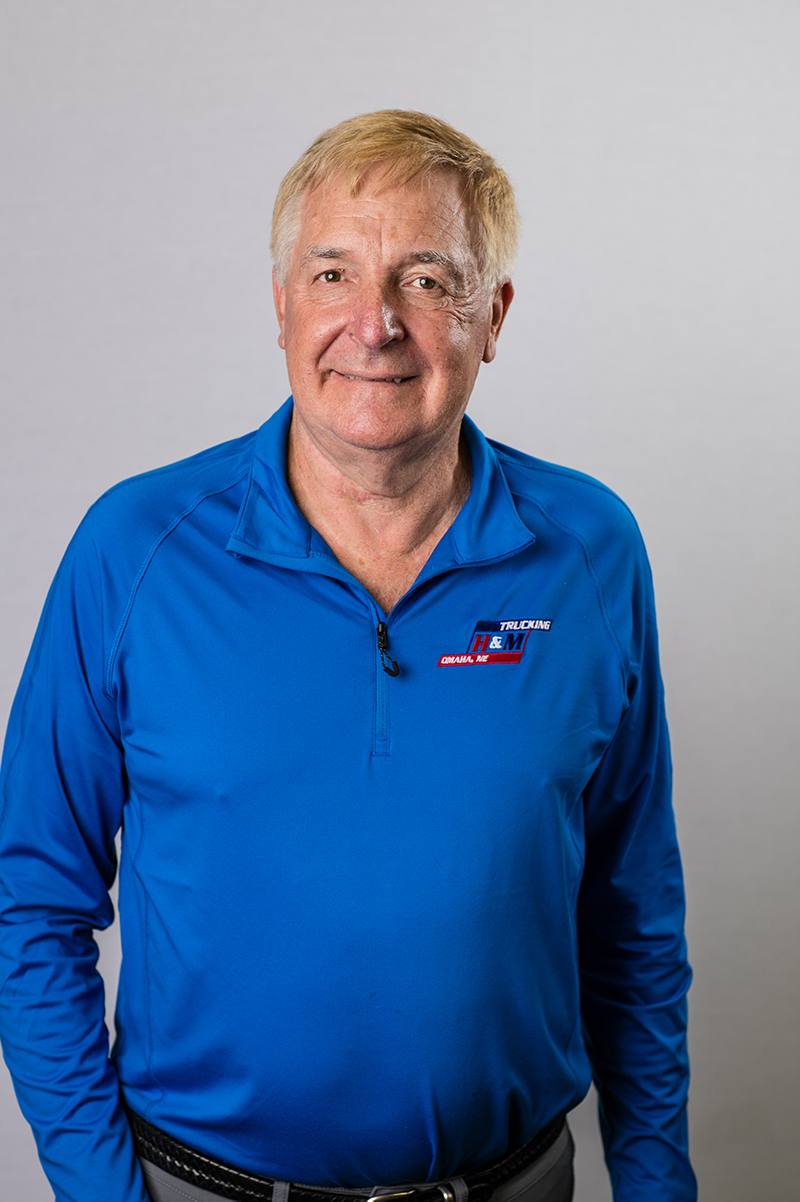 RANDY MUELLER
Owner
EXT: 3422
STAFF CONTACTS
Please click on a department below to expand it.